Oh, what to do when the kids are at school and I am not at work?
Rescue my coffee table, that's what.
This coffee table came from a garage sale back in the 1990's. Ha! That is funny saying that. So very literally, it came from last century.
I think I paid $25 for it.
When I turned it over and took it apart, I saw "MADE IN CHINA" in big black letters underneath the top. Nothing says personal, vintage, or one of a kind more than that.
I like the size of it (our great room is pretty large) and the bottom cage-looking part makes an EXCELLENT hide-and-seek spot if you are under 50 pounds. So I wanted to keep it. It just needed some desperate TLC.
Like a moth to a flame, I couldn't help but get out my favorite Annie Sloan color, "Co-Co". I have a Co-Co addiction. I'm crazy for it. Crazy for Co-Co puffs I tell you.
I just love, love, love this color.
So I used, AS Coco and Old Ochre, with lots of dark wax. As I was painting and humming and spending alone time in the garage, I was wondering why I like dark wax so much? I finally concluded it is because I like the kind of dirty old look it gives things. And let's face it. I hate to dust and clean house. So if I can make things look old and dirty...well there you have it.
Note my flip flops on the ground which gave me a blister - which is why I was barefoot at this point - and now they are in the Good Will box.
And I have no idea what that awful ooze is on the garage floor. Why do cars ooze fluid? Yipes. Now that I think about it, I hope it was the car that did that. Nevermind.
Here it is! I put the mason jars my twin sent me for our birthday on top.
Let's also celebrate that since my youngest is now five, I can confidently display things ON TOP of the coffee table again. You young moms out there know that there is a period of years you can NOT put anything out like this, lest it be subject to little sticky, stinky, curious hands.
Oooh! And here is a close up. I also got a new orbital sander for my birthday because my family is THE BEST!
Thanks for reading! I had such a fun afternoon getting lost in a project. You know you really like to do something when you forget the time, forget to eat, almost forget your kids need to be picked up from school, etc.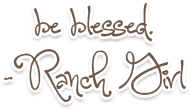 Linking up this week with: