How was your Christmas? Are you rested up? Are you feeling happy about the prospect of a New Year or already tired of the Special K commercials?
If I had to use one word to describe our family's holiday it would be "restful".
For the first time in a long time we said "no" to many wonderful things.
I did not mail out cards this year.
My husband chose not to sing at our churches nine Christmas Eve services.
We turned down several party invitations.
I completely turned off my phone most days.
I did not log on to the computer for many more.
And we chose to stay home on Christmas day.
I will admit there were a couple of times it felt weird to not be so busy, but I can honestly say it was sooo incredibly peaceful.
However, one thing I did do before break was finish this big stinkin' cute diner table I got off of Craigslist.....um, last summer. Oy.
If you missed it, you can read all about how we found it
Here is the before picture:
(Cat not included in Craigslist transaction).
Several coats of AS Emperor's Red on the bench seats and underneath.
My friend Colleen gave me the cute idea of painting the "buttons" red.
The rest was done in AS Cream with several coats of clear and dark wax.
For the top I splurged and ordered a template from my NEW favorite stencil place...Cutting Edge Stencils.
Their stuff is amazing! I decided it would be cutest to leave the top as is and just coated it with several layers of wax.
I love it. It provided much needed table space in our kitchen for when we have guests or for homework or crafts.
No more of me yelling at my family to get their JUNK off the kitchen table when I'm trying to get supper ready!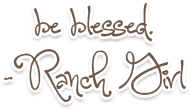 This week linking up to some other great blogs!